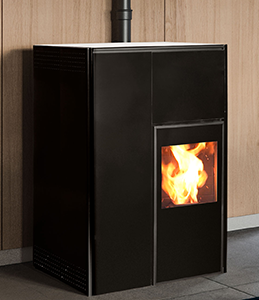 PELLETS
Pellets
Stoves
Ecoforest, in its commitment to offer its customers the best experience in the heating market, has a whole range of products with pellets as the protagonist. Pellet stoves and pellet boilers that will provide you with maximum warmth and comfort in an economical way.
What are
pellets

?

The pellet, is an ecological fuel oriented boilers or stoves, consisting of cylinders made by the understanding of shavings, chips and sawdust, which are remnants of pruning.

Our entire range of pellet stoves (air, ducted air, water) and pellet boilers are manufactured under rigorous safety standards combined with an aesthetic that blends perfectly with many environments and spaces.

The result is equipment with a long durability that can even become the centrepiece of the decoration of your home or any other area.

The pellet stoves, as well as the Ecoforest pellet boilers, are products created with care and manufactured under the most rigorous quality control.
Types of
pellet stoves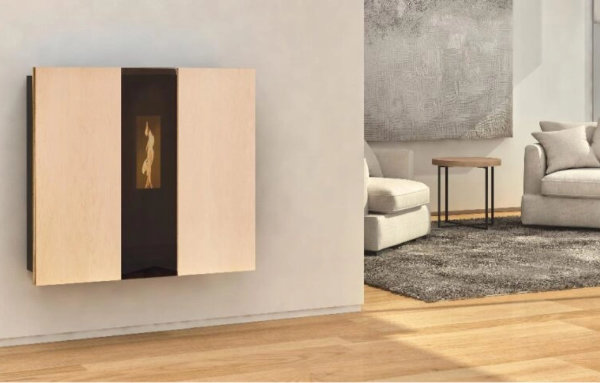 The pellets air stoves produce energy through combustion of the biomass fuel and delivers it through the air using a high efficiency heat exchanger, the hot air is propelled by a convecdtor towards the room to be heated.
Ecoforest pellets air ducted stoves allows to distribute the heat through a series of ducts installed in the house, these pellets stoves are the solution for users that are looking for a clean, natural and very effective heating system, that want to heat different areas of the house.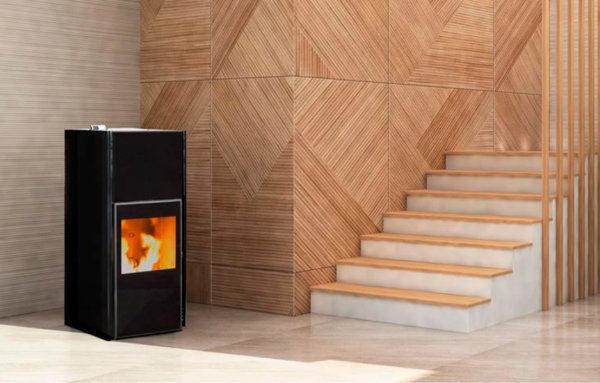 The new high efficiency heat exchangers for pellets boilers and water heaters design by Ecoforest, increases the heating transmission of traditional boilers, this increases the overall performance and savings of our products, thus achieving greater comfort with lower fuel consumption.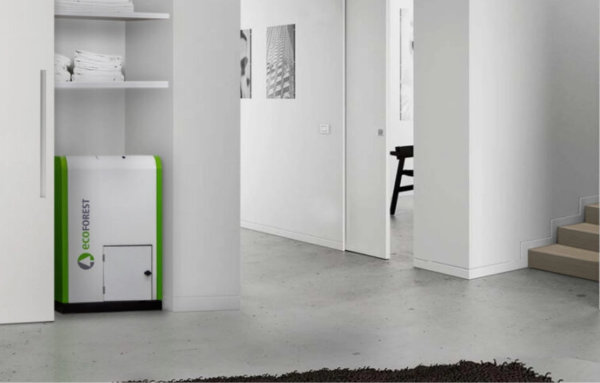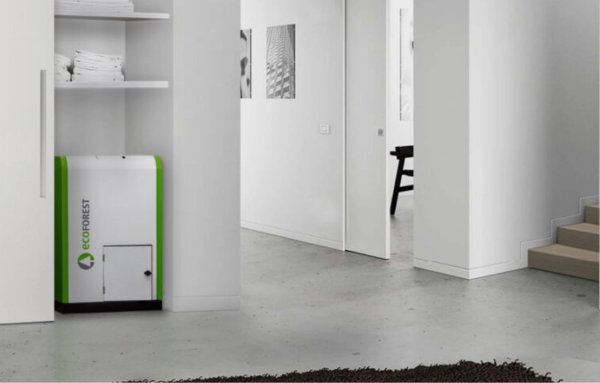 The future of pellet boilers is the production of machines with an efficiency of over 90% and reduced emissions, to the point that ensures the quality of the air. Some of the Ecoforest pellet boilers have been approved to be classified as Class 5, which guarantees compliance with the most demanding European standards and therefore, making them suitable for commercialization in any European country.
What is the installation of a
pellet heating system

like?

The installation of a pellet heating system results in such beneficial improvements as a reduction of heating costs and the realization of an important contribution to the environment, by acquiring a pellet stove / boiler whose use has no impact on the environment, thus being one of the most respectful heating systems with mother nature.

In addition to this, the range of possibilities they present for installation is really high, they can be excellently coupled from a single-family house to more open spaces such as a hotel room. Residential or office buildings, rural homes or industrial applications are all viable for use and you will always get a performance that matches your expectations, which may even be exceeded.

There are many alternatives for storing pellets, ranging from small tanks inside the stove or boiler to larger external tanks, where you can store enough pellets for long periods of time. It is very important that the pellets are stored in a dry place, otherwise they can fall apart.

By purchasing an Ecoforest product, your satisfaction will always be maximised. Explore now the different options available in pellet stoves and pellet boilers.
Advantages
ecoforest
Common spare parts for the whole range
App management
Automated modulation of pellet drop and combustion oxygen
ecoSILENCE
Multifuel
Advantages
pellets
Carbon neutral
Renewable energy source
Reliable equipment
Heating and DHW
Low maintenance and low costs